The Origin of Mother's Day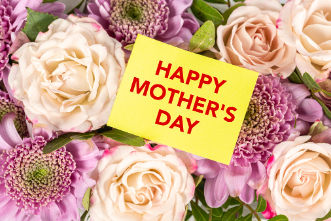 Each year on the second Sunday of May, millions of people send gifts, flowers, and cards to their mothers. Although Mother's Day is very popular in the United States, many people are unaware of how it first started.
The origins of modern Mother's Day date back to the Christian festival called "Mothering Sunday." This festival, celebrated in Europe, allowed people to go back to their "mother church" on the fourth Sunday of Lent for a special service. Eventually, it became more secular and children started giving their mothers gifts and flowers to celebrate. Over time, this festival lost its popularity and was no longer widely celebrated until it merged with the American version of Mother's Day.
The American origins of Mother's Day started in the Civil War era. Ann Reeves Jarvis, a social activist from West Virginia, organized many workshops and sessions for women, including her "Mother's Day Work Clubs," which were meant to teach women how to take care of their children. She also organized "Mothers' Friendship Day," encouraging friendship between the North and the South after the Civil War. After Jarvis passed away, her daughter Anna Jarvis created the holiday Mother's Day as a way to celebrate the contributions and sacrifices of mothers. The first Mother's Day started in May 1908 in West Virginia. After a few years, many states had adopted Mother's Day as an annual holiday. However, Jarvis wasn't satisfied – she wanted to make Mother's Day a national holiday. After writing many letters and campaigning, in 1914, President Woodrow Wilson officially declared Mother's Day a national holiday.
Since 1914, Mother's Day has become a very popular and commercialized holiday. Card companies, flower shops, chocolate industries and many others have taken advantage of this holiday to sell their merchandise. Some believe that the commercialization of Mother's Day has caused the day to lose its true meaning. In fact, Anna Jarvis disliked the commercialization so much that she petitioned to have the government remove Mother's Day from the calendar! Despite this, Mother's Day is still a national holiday and is celebrated as a way to show gratitude to one's mom and other motherly figures in one's life.