Homecoming Football Game: 2021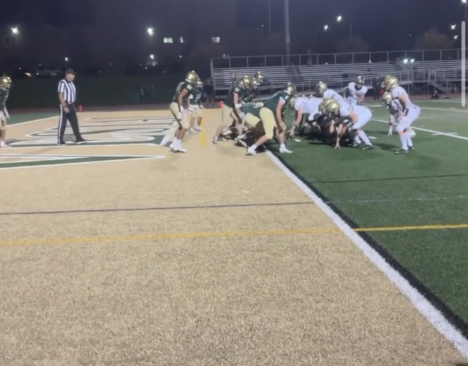 This year, for homecoming, our Vestal Bears football team took on the Corning Hawks for a Friday night lights game. Although it was a tough loss for the players and fanbase, there were many positives to look at for the future. For one, all of our scoring in this game came from non-senior players, meaning next season most of our offensive production will return. The first score came at the beginning of the second quarter after the Bears offense marched down the field to end the first quarter. Junior Kyle Bennett capped off the nice drive with a one-yard touchdown run to excite the home crowd. This decreased the sixteen-point deficit to make it a manageable ten-point game. The second touchdown of the game came off of an electrifying run by sophomore running back Liam Neely. It was a speedy 45-yarder ending with celebrations by the whole sideline. Needing to go for a two-point conversion, to make it a single-score game, the Bears designed a perfect qb roll-out play. Junior quarterback Grayson Kilpatrick threw a dime in the right corner of the end zone to Kyle Bennett to get the points. This made it a one-score (14-22) deficit.
Unfortunately, the first half was the only time we scored for the rest of the game and we ended up with a 42-14 loss. However, having the younger core of the team score all of our points provides a good foundation for us next year. Win or lose, Homecoming football games are a great way we can show our school spirit. Whether it's with cheers from the fans, our special Vestal Den, or with the marching band playing during games, it's the best time to show support for our team. There's nothing better than a sky filled green and gold fireworks at the end of Homecoming night, no matter the game's outcome.