From Batteries to Benadryl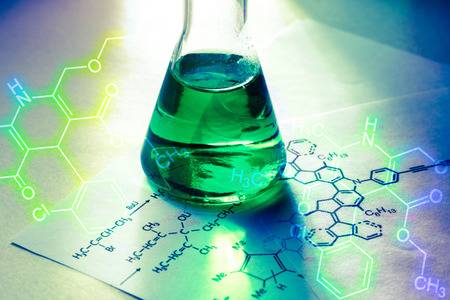 What do batteries and medicine have in common? They are both made with the same ideas: the ideas of chemistry. Ewa Sulicz is a soon to be pharmacy student at Binghamton, (and also my sister), but she has not only worked in organic chemistry, but also with, strangely, lithium-ion batteries. 
Ewa Sulicz graduated from Vestal High School in 2018, and just finished her undergraduate work at Binghamton University, where she majored in Chemistry. She will be starting her first year of pharmacy school at the Binghamton School of Pharmacy in the fall. Ewa has participated in research opportunities in various fields of science, including an internship in the materials science laboratory of Dr. M Stanley Whittingham,   even before he became the local Nobel Prize laureate, when she was a senior in high school.
What was so interesting about Chemistry that Ewa decided to go into it? Her response to the question was this: "I've always liked science, and I've always been fascinated by the application of science to make the world a better place. I had great teachers in high school who really pushed me to explore science and especially chemistry. This led me to start searching for research opportunities, which has allowed me to experience several different fields of hands-on science." From talking with Ewa, I learned that research oppo rtunties were vital to her chemistry career. Ewa participated in a summer internship in a materials science lab, which she found out about from her I.B Chemistry teacher. After this, she enjoyed the subject material so much that she continued with it. "I actually ended up continuing my research in the material science lab working on lithium-ion batteries throughout my senior year of high school. I'm very grateful that I was able to start research early on and I think that experiencing these different kinds of research, already in high school, really opened the door to many exciting opportunities." 
I asked Ewa why lithium-ion batteries had piqued her interest. Of course, being able to power a phone to watch Youtube – and of course make the occasional phone call, is pretty interesting, but there had to be some other reasons. As she explained: "I think that lithium-ion batteries are going to be very important in the future, especially with the continued electrification of the transportation industry and an increased focus on renewable energy. I wanted to be part of this work and help push that research forward because I think there are a lot of ways that we can keep improving this technology." From these experiences, Ewa had the opportunity to co-author a paper with, naturally, the extremely entertaining name of Operando XAS to Illustrate the Importance of Electronic Conductivity in Vanadyl Phosphate Systems. If that's not a page turner then I don't know what is! Participating in the research that led to the paper helped Ewa learn more about batteries and chemistry as a whole. "… I learned a lot about different lithium-ion battery materials and their advantages and limitations." Paper's like the one Ewa co-authored are important because, as Ewa said, "There's always more work that can be done to improve [the batteries] efficiency, such as changing cathode compositions and working with different types of separators."
But why did Ewa go from Lithium-Ion batteries, (that you shouldn't eat), to learning to make medicines, (that you should only eat if your doctor tells you to)? According to her, "I've always been interested in healthcare, and I think that a pharmacy degree will allow me to be flexible and adaptable enough to work on solutions to pressing healthcare issues where my knowledge might be most needed. I appreciate the variety of different settings in which a pharmacy professional can work: from a clinical environment to a retail setting, to industry, and academia. I did consider pursuing material science further, but the connections I made with students and faculty at the Binghamton School of Pharmacy helped me to see that pharmacy will be the best fit for me, and I hope to be able to use my materials science knowledge in pharmaceutical applications, as well." Especially during the Coronavirus pandemic, we've seen the need for new drugs and research – research that can save lives – so a pharmacy degree is more important than ever for Ewa. 
When asked for her plans for the future, Ewa told us what she's doing to prepare for the next chapter of her life. "This summer, I've started work as a research assistant in a Pharmaceutical Sciences laboratory at the Binghamton School of Pharmacy. In the fall I'll be a first year Pharmacy student as well. The work of the lab focuses on cancer research, relating to nanomaterials." 
For the final question, I asked Ewa if she had any advice for any students that are interested in pursuing a career in Chemistry, whether it be in materials chemistry or organic chemistry. This was her advice: "You should definitely network. Connecting with professors and other students is a great way to learn about your field and its career opportunities as well as supporting each other. In fact, I was accepted into several of my research positions through networking events or directly or indirectly through my connections. Also, don't forget your safety goggles!"