Life in Quarantine has its ups and downs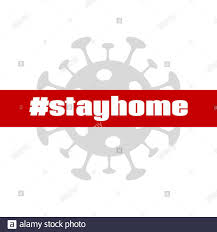 Samantha Kintner
April 22, 2020
It feels like we are living in a movie.
This coronavirus has really affected our world.  Being quarantined in our home has been both positive and negative.  Myself and my family are all healthy and my parents have all been able to continue to work and get paid.  We don't have the worries that some others are facing during this. Some are sick and dying, others are without work, some do not have enough food and then there are some without support at home.
Although we can not see our extended family and friends, in my household we still make it fun and are trying to make the best of these times. My siblings are home from college and this is giving us a lot of family time to spend together.  Family dinners, family game night, family movies and just joy in general. All students are having to adjust to online learning, my prom was cancelled, and no one knows how the remainder of this school year will play out. However, I absolutely don't have the worries and missed opportunities like some others.  I hope everyone is staying safe and healthy.