Life in Quarentine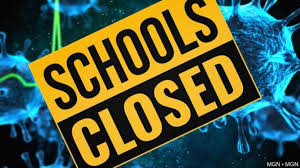 Vestal CSD is officially closed at least until the 15th of Mayl!
Schools OUT, but you're IN. Quarantine has both positives and negatives. One VHS student said,  "miss you all but I've read tons of books." Another student stated, "I've gotten a lot done. I like that but I'm missing normal life."
There are some hardships with being in quarantine. You can't go to meet up with friends and school at home has become harder. Now, students have to keep a daily routine and have to manage to finish all their work at home, which can have many distractions. Both teachers and students have to adapt to online learning which can be hard to learn. (Be sure to check your emails daily to make sure you are not missing out on any work!!) Staying at home and having nothing to do can also seem boring, but it's the perfect time to learn new things!
The nice thing about quarantine, in my opinion,  is that students no longer have to wake up so early in the morning and no longer have sleepless nights. The additional time at home is allowing more free time to do things you love and more time to spend with family. Several of my friends are finding new hobbies. One of my friends has "been practicing Chinese," while another has been "learning how to play the uke." With more time available, there are plenty of new things to do. One student has taken this opportunity and says that she has "been learning how to play guitar and learning languages because I have more time now, whereas before I was too focused on getting homework done."
Life in quarantine can seem difficult and boring, but it's important to stay inside! Plus, there are many new things you can learn. Be sure to stay healthy everyone!