How friends are handling the virus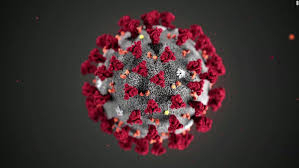 My friend Orum moved to South Korea for the time being due to the dangerous condition in America. After not being in Korea for even a full week she was able to be tested and got back that she tested negative in a matter of days. She says the testing "hurt like blazes" but was fast and effective. When she arrived they told her to download an app where she could document her symptoms. They also gave her hand sanitizer, a thermometer, and a disinfectant spray. Masks and toilet paper are fairly easy to find and businesses are beginning to reopen. However, if a resident of her town tests positive for COVID 19 the shops will have to close down. Even after being tested negative for COVID 19 foreigners must restrain from leaving a designated space for at least 2 weeks. Orum spends her time watching movies and rereading the Lord of the Rings. 
Herin is another friend of mine that lives in Pennsylvania. The cases in her town are low but gradually increasing. Because the cases are so low she claims the people in her area have not begun to take the virus seriously and are living too normally without taking proper precautions. Schools are canceled and online classes are taking place. She feels much more alert of how serious the spread of coronavirus has become. She says the seriousness of this situation is very stressful and overwhelming. During the extra time she has she learns new dance choreographies and cleans the house.