Experiencing the German Exchange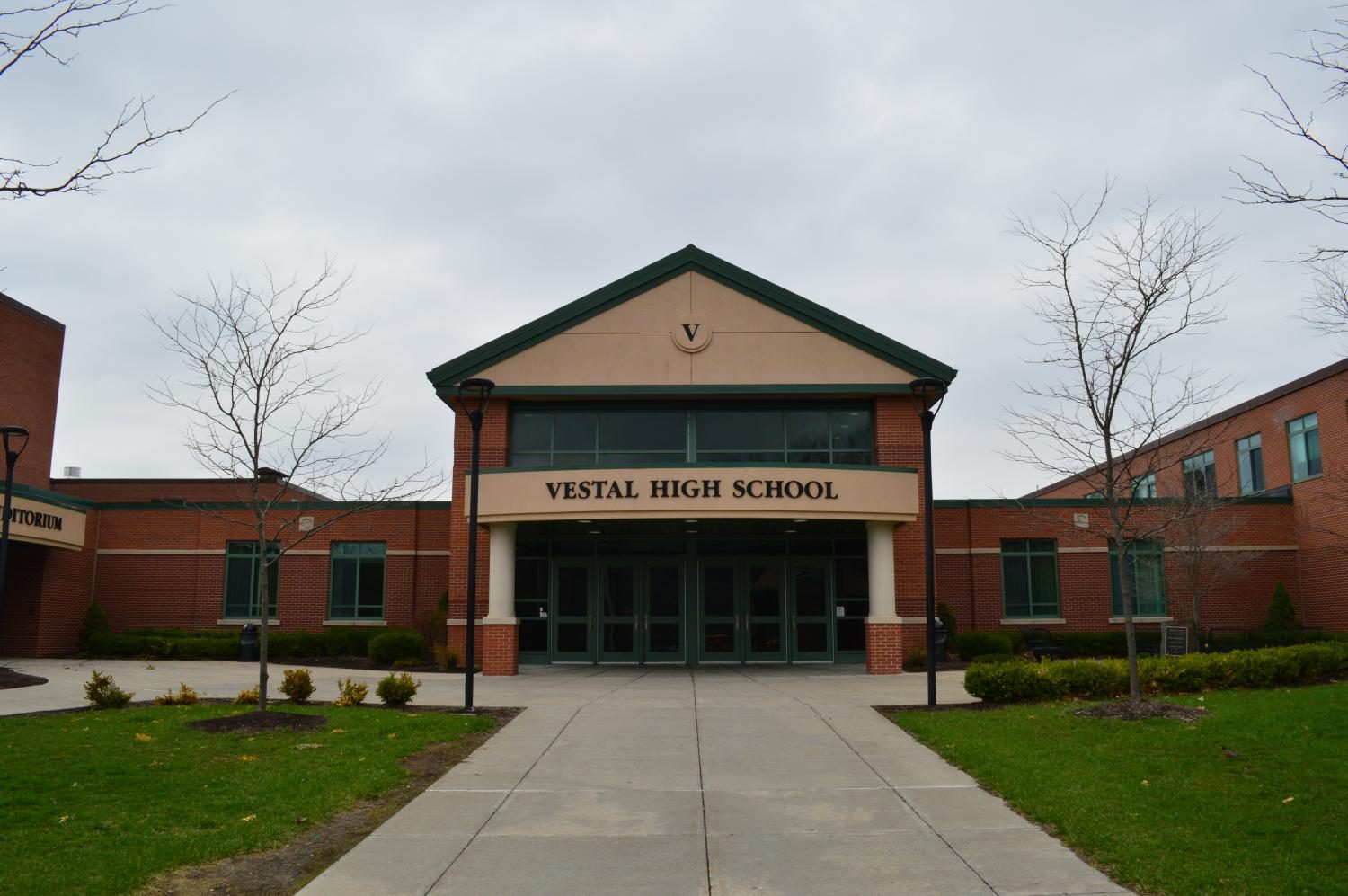 Emmaline Milkovich
December 5, 2019
Here at VHS, we have GAPP , or the German American Partnership Program. This year , we had 19 students and 2 teachers from Ingolstadt in Germany come over to Vestal and stay with 19 vestal students and plus 2 teachers. Here are a couple that are going to be describing their experience.
Wyatt Zindle and his partner Eli :
Q: Why did you want to do this exchange program?
Wyatt: "I did the exchange the first time because I really wanted to go to Germany/ have an experience traveling outside the US, and i wanted to further my knowledge of German through real world experience. The second time around, I was not planning initially to do the exchange, but then was informed that there would be a trans student coming and they weren't sure how to place him. I thought hosting him would be a good chance to get an idea of what Germany is like for queer/trans people, and to make him feel more comfortable in the US."
Eli: "I wanted to take part in the exchange because I like the way the USA is portrayed in the media and I wanted to see if it really is like that or if it's just stereotypes. I also wanted to get to know people my age from another country personally."
Q: How many years have you been taking German ?
Wyatt:  "Holy crap , I've been learning German for 7 years."
Eli: "I've been learning English for a little more than nine years (we started learning English in 3rd grade)."
Q: How would you describe the experience?
Wyatt: "All the people and activities have been great. I think in terms of cultural differences in Germany I found a lot of differences where I didn't expect them, and familiarity in what I assumed would be wildly different. (Like in Germany they just play American music.)"
Eli: "I really enjoyed my stay in the US and especially my stay in Vestal for 2 weeks was very interesting because I got to meet so many nice people and my host family was so incredibly nice."
Next year , the students in the program from Vestal will be headed over to Ingolstadt. Let's keep the program going, Vestal !