Come join FBLA!​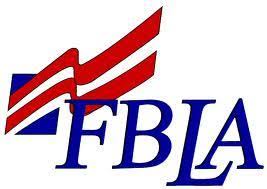 Ameet Ashok
October 23, 2019
Hang on for a minute...we're trying to find some more stories you might like.
If you're looking for something to do after school, FBLA way be the perfect club for you !. FBLA, or Future Business Leaders of America, is an after school club for students interested in business topics such as public speaking, journalism, website design, coding and programming, business leadership, and more.  It also happens to be the largest student organization in the country, with numerous opportunities for awards and scholarships.  Last year, one VHS student, Alex LaClair, placed eighth at the national competition in the Impromptu Speaking category, after placing first at the state level. Alex is currently president of the club. Alex's achievement goes to show the extent to which our VHS students can succeed, and is a true representation of what all FBLA members strive to achieve.
You do not need any previous exposure to business concepts to be apart of this club!  As stated by its mission statement, FBLA "strives to inspire and prepare students to become community-minded business leaders in a global society".  Not only is the club a fun way to get involved, it also prepares you for the real world with concepts and skills that you'll need after high school. For many students, the competitive events are the capstone activity of their academic careers.  The FBLA club has been very influential to me, as I've learned many new skills that I would not have acquired otherwise.  Ultimately, the club allows students to gain exposure to the real world and develop competency beyond any classroom subject.  The club meets every other Monday until 3:15 in Mrs. Mezzadona's room, and you can join GroupMe to receive important announcements and reminders. Our next meeting is Monday, October 21st, hope to see you there !