Global warming needs to be addressed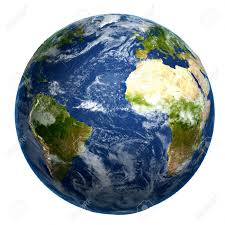 Ever since the industrial revolution, we have been using fossil fuels such as coal and oil to power our homes, businesses, and essentially everything else. This has been leading to an increasingly alarming heating of the Earth known to the scientific community as global warming. Global warming is happening now. The planet's temperature is rising. The trend is clear and unmistakable. And contrary to many politicians, including our current president, this is being caused by humans.
The effects of global warming may seem very remote and in the future, but they are happening right now. Sea levels are rising dramatically around the globe, leaving many coastal locations at high risk of flooding. The rising in temperature is also causing more heat in the oceans leading to more extreme weather. These are very detrimental to communities and taxpayers who shoulder 60% of the damages according to FEMA. Hurricane Harvey alone caused about $125 billion dollars in damages. The warming ocean temperatures are also causing large populations of marine life to die, upsetting the fishing industry, and as a result destroying livelihoods and communities. Heat waves and wildfires are also becoming more common, and thousands of people are paying the price with their homes, communities and lives.
There is some hope. If we want to salvage what is left of our planet, time is of the essence. The current international treaty for stopping climate change, the Paris Climate Agreement, is not enough to prevent a catastrophic future for humanity. According to the U.N, a new agreement must be created by 2030 that significantly scales up the commitments from the Paris Climate Agreement to avoid disaster. Although this may seem simple, consider the fact that only 7 out of 32 countries have adhered to the current goals, and unfortunately the United States is not even close to being one of them. If action is taken now, we can leave a habitable Earth for future generations to inherit.