Participate in the NPR's podcast challenge next year!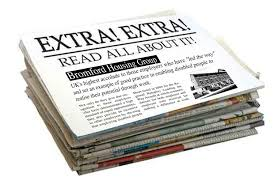 Hang on for a minute...we're trying to find some more stories you might like.
NPR (National Public Radio) recently held their first podcast challenge for students from elementary to high school. Even though it was the first year they did this, they received almost 5,700 entries from across the US and the District of Columbia. Since there was nothing specific the podcast was supposed to be about, the NPR explored informational podcasts, podcasts about present day problems, many, many, podcasts of just people playing video games (especially Fortnite) and more!
This was only the first year of the challenge so you can only expect more submissions next year and more competition. Podcasts can take a long time to make because first you have to think of a topic, and depending on what you choose you have to do research, make a script, record, and edit. (the last two steps are usually the hardest).  Coming from someone who participated in the challenge, I can tell you that it's worth doing this challenge and you'll have lots of fun along the way! You might be the next grand prize winner!