Mr. Kasson becomes Assistant Superintendent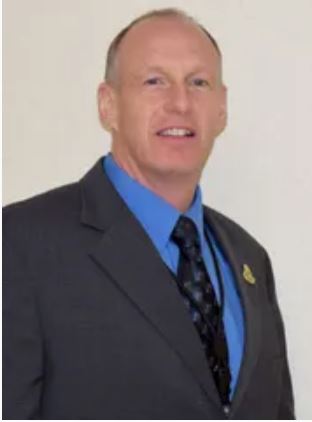 Hang on for a minute...we're trying to find some more stories you might like.
Many are familiar with our former principal here at Vestal High School, Mr. Kasson. He first came to the area in 2006 and worked at the middle school. Later, he worked as assistant principal for the high school 6 years then as principal for 2 years, from April 2017 to March 2019. Now, he has made the decision to take a further step in his career by going to the position as Assistant Superintendent of Finance, Operation, and Personnel.
With this new job, Mr. Kasson says he is able to serve the entire school district and community with an eye on continuous improvement. His ultimate career goal and dream job was to be a principal, he said,  but he feels he has the skills, experience, and capability to undertake the challenges of his new job. On the personal side, he said it took a lot of thought and deciding to ultimately make this change, but it came down to his deep dedication and passion to the school district.
His most memorable part about being principal was being able to see kids graduate. " I love the opportunity to recognize each student for their hard work, perseverance and accomplishment of graduating from high school.  This culminating event fills my heart with joy for the students and their families," Mr. Kasson  said.
He has three children, two of which have already graduated and one is currently a sophomore. He is a usual guest at the musical and odyssey of the mind events.  He also attends the IB Art Show, spring sporting events and as many other events as his calendar allows.
For Mr. Kasson's new job, he works with the district budget and ensures the district is fiscally stable and sound. He also works closely with the operations side, which includes building infrastructures and capital projects. Additionally, he is directly connected with the Personnel Office which is a key part to the overall functioning of the district. The biggest difference between his two jobs is that now he interacts less with students and more with adults. With this new change, he tries to balance out his day by attending events at school and after school events to stay connected with students. Indeed he had reservations about leaving the high school, but he enjoys his new job because he's now in a position of leadership where he can positively impact all stakeholders in our K-12 school system.  He said he takes this responsibility very seriously and puts a lot of integrity and thought into making tough decisions. He is a dedicated member of the Golden Bears community and work tirelessly to ensure we have the very best possible school system and learning environment for all students.
In the future, Mr. Kasson said he will continue to be apart of activities in the high school and like he said " My approach was and still is 'us' and never 'I'.  VHS is every students and staff member's school. Thus, we all need to work together to ensure it is a great place to attend each and every day." 
However, he does agree that there are many aspects that await to be fixed. Before his leaving, he said he and the staff members worked on helping the teachers align their lessons with state standards, increasing student attendance, and ways to involve students in more activities such as clubs and sports. He will continue to work in Vestal, even though not many students will be able to see or hear him directly. He stated that he loves the district deeply and works everyday to change it for the better.