Soccer profile: Emma Lewis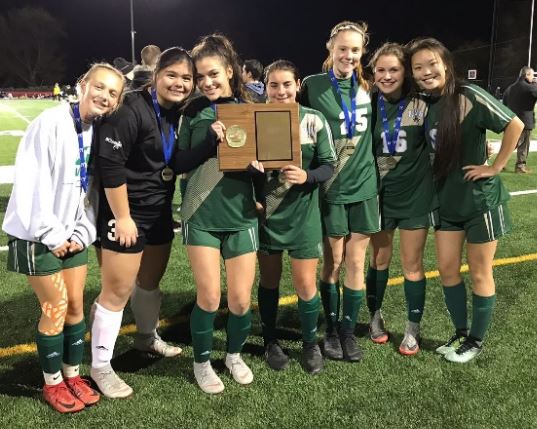 Hang on for a minute...we're trying to find some more stories you might like.
Emma Lewis started playing soccer when she was three and first made the varsity team in her freshman year.  To make states this season, our Golden Bears beat John Jay High School from Crossriver 1-0 and advanced to semifinals, ranking number 3 in Class A.
Lewis proclaimed, "making states was super exciting considering Vestal hadn't made it that far for 30 years. I felt like the team was making history."
Lewis continues to play for BC United.  Her team so far is undefeated 2-0 in their league and has a game coming up this Friday, March 29th at Binghamton University.  Go check out their excellent play!