Facebook must revise live-stream policy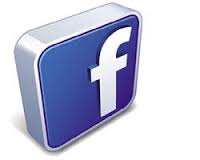 Hang on for a minute...we're trying to find some more stories you might like.
Ever since the opening of Facebook live stream, a number of unfortunate accidents have been streamed online. These accidents range from suicides, rapes, murders and even acts of terrorism. In fact, the most recent horrific accident posted onto this social media platform features 20-year-old Wuttisan Wongtalay hanging his 11 month old baby daughter and then himself at an abandoned hotel. This video remained live on Facebook for nearly 24  hours, registered over 100,000 views and was uploaded just a few weeks after Steve Stevens streamed the murder of a stranger in Cleveland.
Controlling and filtering the video platform has become a huge problem for Facebook and a number one priority. However, Facebook has been unable to deal with this issue so far and is facing severe criticism. So should the company take down the live streaming in all?
The ability for the company to improve its video monitoring will most likely decide the fate of the fairly recent Facebook addition.